with some goodies not heard on the radio
December 4 weekend
Listen with this family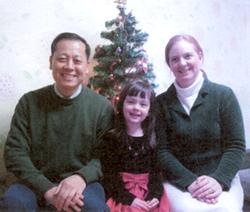 Would the tallest mountain choose to be an anthill? Would the rolling thunder choose to be a squeak? Would the mighty ocean choose to be a raindrop? So why would God choose to become like me? Why did God chose to become a baby? Learn more during the next WE KIDS—Bible-based radio for little people and their families. WE KIDS!
Luke 1:17 is this week's Bible verse to remember.

"It is he who will
go as a forerunner
before Him in the
spirit and power
of Elijah, to turn
the hearts of the
fathers back to
the children,
and the disobedient
to the attitude of
the righteous,
so as to make ready
a people prepared
for the Lord."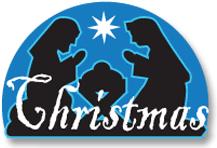 The Bible is tells here about a "forerunner" before Jesus. Who was he? What did he do? Listen to the next edition of WE KIDS and find out more about him. Here's the quick reminder of the program.
E-couragement from a longtime listening mom of five hearing WE KIDS online in North Carolina: "Merry Christmas, Mr. Nick! ...from Dr. Chris Hefner--'If God were small enough for you to understand, He would not be big enough to be God.'" [Karen, yes! Christmas blessings to you and Tam and your big boys Andrew, Joseph, Evan, Stephen, and Timothy.]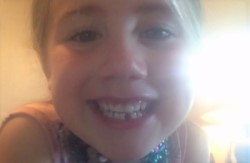 At home in Red Bluff, we're smiling about grand Eden, who is now one tooth (her first gap) lighter. Grandpas like me are trying to keep our teeth. But for this little lady, now age six, she's movin' on and up. I thank God for littles!

Like my WE KIDS listeners. I truly dooly do! (Do you know He loves you?) There's more Good News through WE KIDS here.

Mr. Nick
WE KIDS Radio

PS—I'm hearing that the next WE KIDS exit-machine runs on steam. What do you think it might be?
Like to receive WE KIDS Workings regularly e-mailed to you? Sign up!